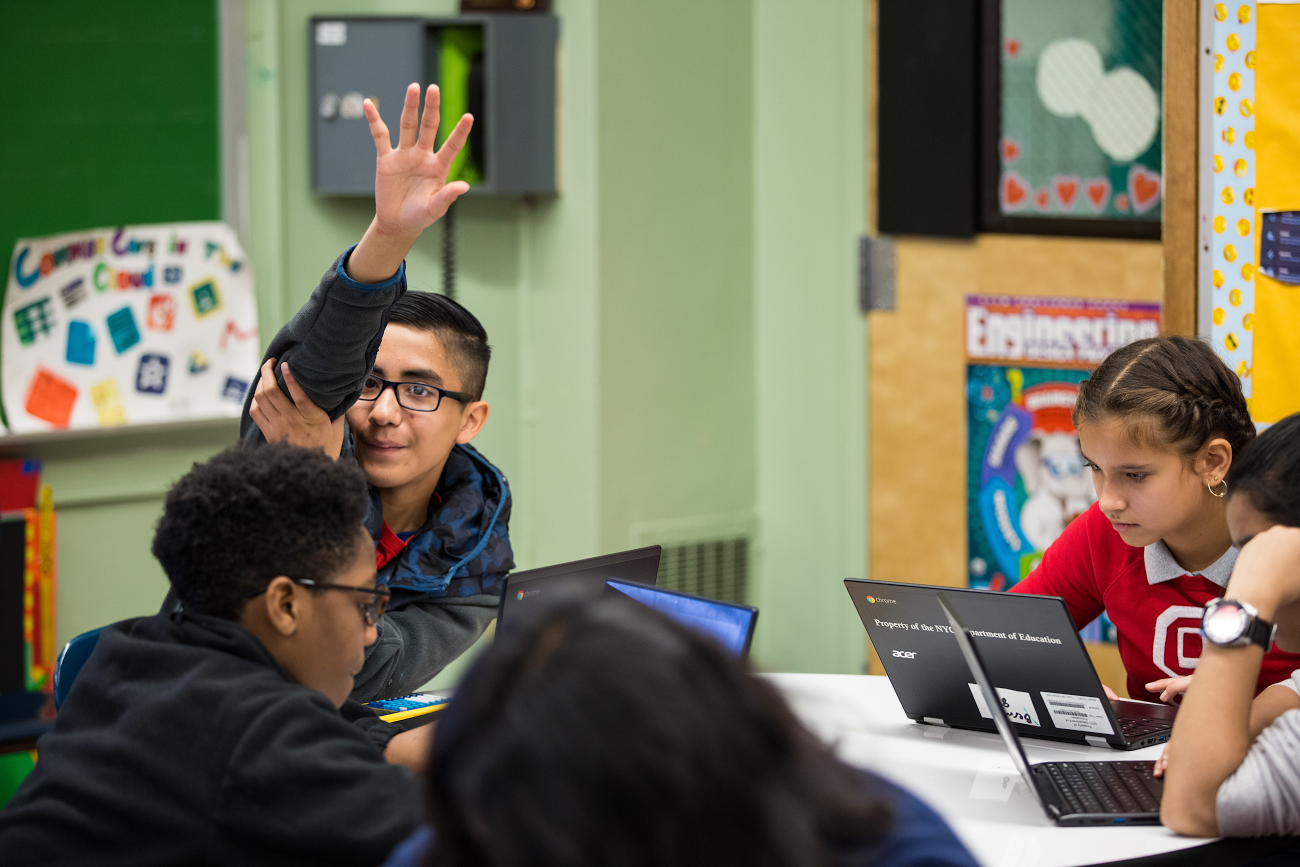 Digital citizenship and online safety resources
Technology, when used responsibly, can be a powerful resource that can unlock entire worlds. It's important to teach kids how to navigate the internet responsibly. It's also crucial to set expectations around how much screen time is appropriate each day, when screens are okay and what activities are appropriate to engage in on their devices. Here are some resources and tools to help parents set digital rules.
FOSI online safety lessons: Help students learn how to safely navigate the web and develop skills for school, work, and life. We partnered with the Family Online Safety Institute to build five new lessons to help families stay safe online when it comes to digital wellbeing and screen time.
ConnectSafely: Read the Parent Guides from our partners who are dedicated to educating users of connected technology about safety, privacy and security. Share guides with parents and guardians on social media, cyberbullying, EdTech, Media Literacy & Fake News, Cybersecurity and more. 
Family Link and Be Internet Awesome: With Family Link, manage the quantity of children's screen time(daily time limits, device bedtime, locking the device remotely) and the quality as well (app approvals, website whitelisting/blacklisting. You can also see how much time kids are spending in apps, and hide apps on their device. And use Be Internet Awesome's  family resources to teach students how to be safe, confident explorers of the online world. 
As teachers and parents guide the next generation of digital citizens, we're continuing to offer new ways to foster a safe and supportive learning environment for students, teachers and families. From exploratory tools in classrooms that can be used at home, to accessible platforms that encourage confident and safe online exploration, we'll continue to make it our goal to provide tools that go beyond the classroom. 
Source : The Official Google Blog