In What's On Your Laptop Lid? I asked what's on your laptop lid?
Here are the laptop lid pictures that folks tagged me at @joshmkim.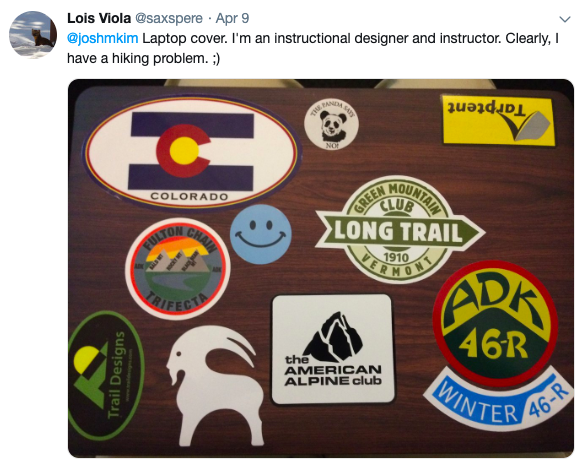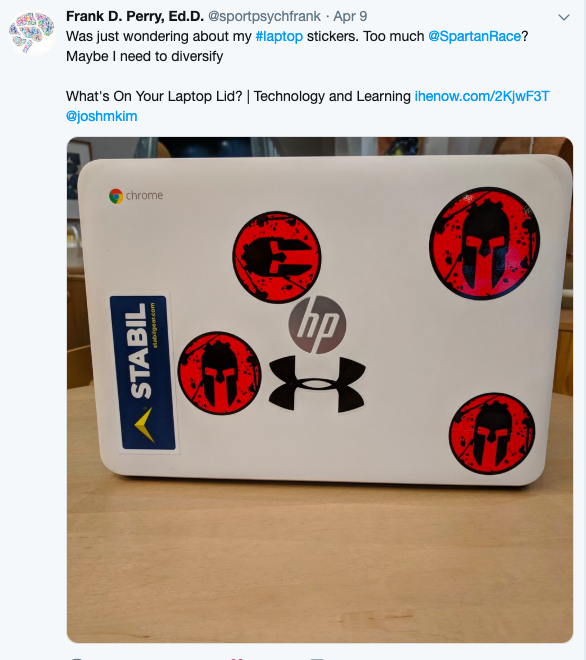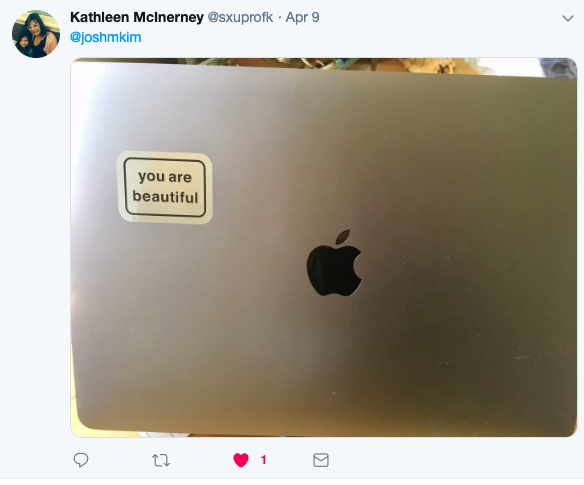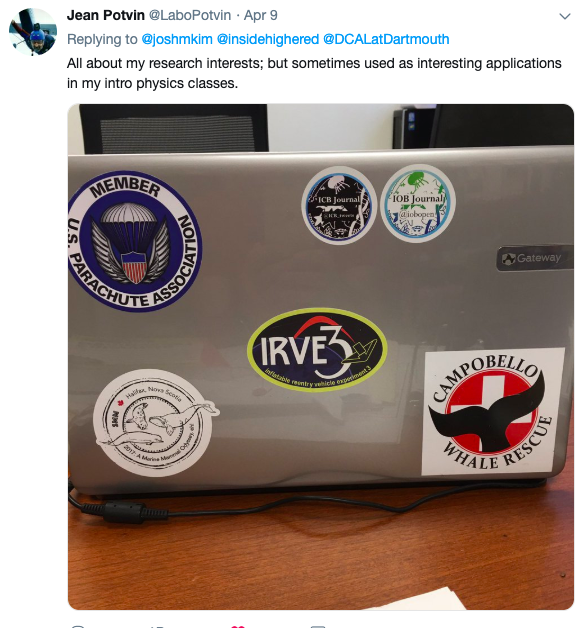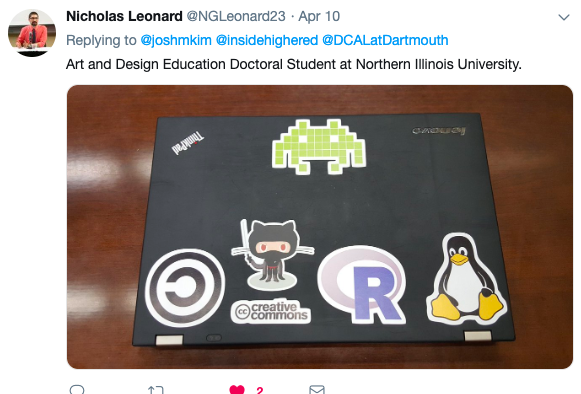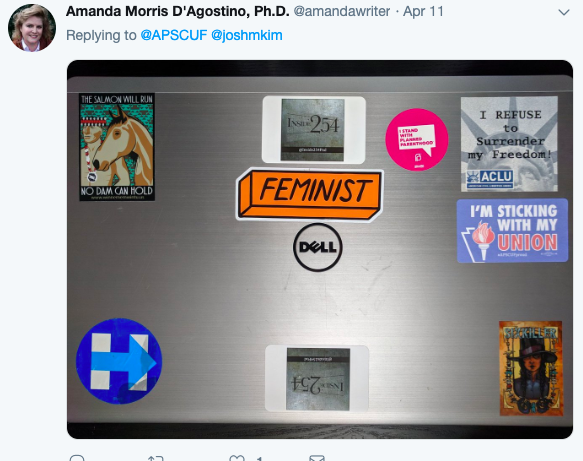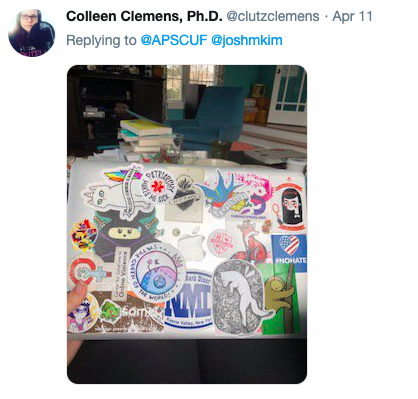 Dr. Berenson, a professor in the psychology department at Gettysburg College, sent me a poster for the research paper that she did with her students called, What You Don't Know About Motivational Laptop Stickers.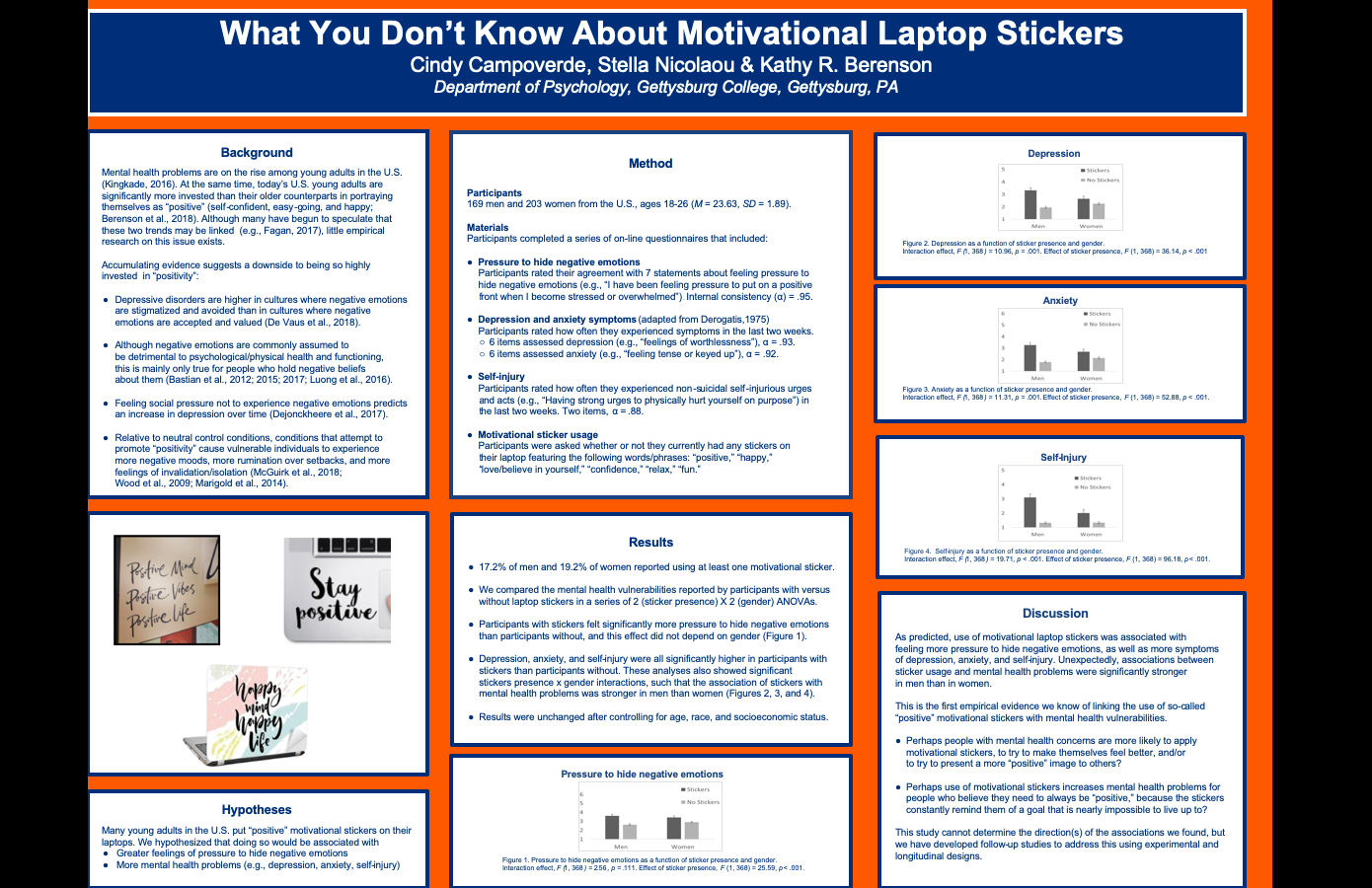 Keep em coming.  
What's on your laptop lid?
Source :insidehighered