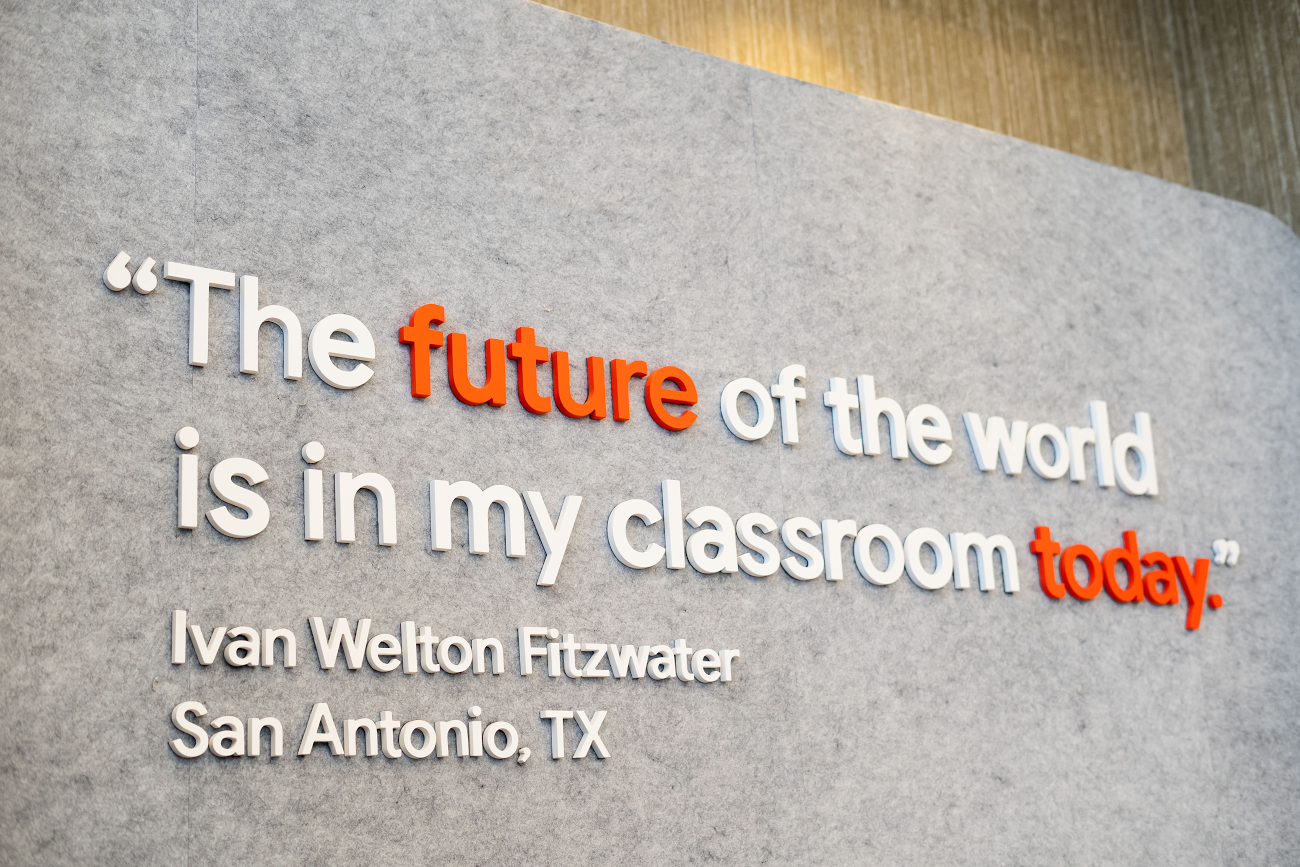 Assignment 1: Setting the stage
First, you'll need to introduce the challenge of reducing plastic in our oceans and identify key facts about pollution in our oceans.
Step 1: Use Google Classroom to introduce the task.
You can use Google Classroom to create individual copies of materials for each student, in just one click. As an example, click here to make a copy of this lesson plan. If you're using a different Learning Management System (LMS), Course Kit
https://edu.google.com/products/course-kit/?modal_active=none
lets you integrate that LMS with G Suite.
Step 2: Use "Explore" to find and cite a key quote.
Open the Google Doc provided and click the "Explore" button in the bottom-right of the document. The "Explore" functionality makes it easy to add citations to materials you referenced across the web.
Step 3: In the Google Sheet, use "Explore" to analyze waste data for Austin, Texas.
Here, the "Explore" feature leverages the same machine learning technology used by Google Search and Google Assistant.
Step 4: Take this quiz in Google Forms to test your knowledge on the topic.
Google Forms automatically grades your students' work—saving you from having to do it manually—and give them feedback on how they did.
Bonus: Test out the new "locked mode", only available on managed Chromebooks.
This new feature (which is currently in beta) prevents students from navigating away from the Quiz until they submit their answers.
Assignment 2: Dissect the problem and dig deeper
Next, students will use research skills to understand the root of the plastic problem and collaborate with experts and peers.  
Step 1: Use Google Earth to explore real data on plastic moving across the oceans.
You can also use have your students use Google MyMaps to compare the size of the Pacific garbage patch to several US states.
Step 2: Use Hangouts Meet to meet experts in the field.
Hangouts Meet is a great tool to connect students with experts and each other though secure video and messaging.
Step 3: Go on a virtual reality tour of the ocean with Google Expeditions.
This tour is just one of more than 150 AR and 900 VR tours you and your students can experience. You can now view and guide tours you've created yourself using Tour Creator on both Android and iOS.
Step 4: Use a Jamboard to work together to discuss what you've learned so far.
Now that your students have dug into the problem, they can collaborate on the Jamboard or Jamboard app to answer key questions about the plastic problem and discuss what they have learned while researching.
Bonus: If you have a Vernier©️ sensor, use the Science Journal Android app to run an experiment testing how oxygen levels are affected by plastic in the ocean. Science Journal transforms devices, like you phone, into a pocket-sized tool for conduct fun science experiments—no fancy equipment required.
Source : The Official Google Blog